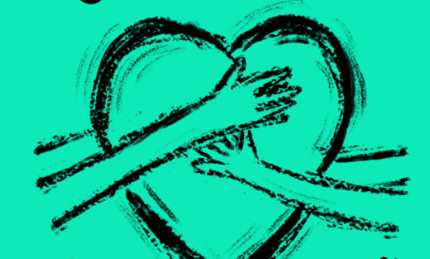 Taking Care of Your Mental Health
Staying active, getting out of the home, and developing healthy social support are all simple methods to take care of your mental health. The Gold Coast has a wide range of affordable and accessible activities.
Primary & Community Care Services (PCCS) is a local health organisation located in Mermaid Beach helping the community access support for complex physical and mental health needs. They also offer a service called NewAccess that provides a free coaching program to manage life stress. This program was developed with Beyond Blue.
PCCS also runs Plus Social. Plus Social is designed to help people whose mental health significantly impacts their daily living. Staff at PCCS assists in coordinating client care between GPs, psychiatrists and allied health workers. Plus Social also offers a wide range of local community services and social groups, and provides a after-hours community-based space called @ The Hub. People are able to drop in after hours and engage with support staff and other participants in a friendly non judgemental environment.
Eligibility to be involved with Plus Social: you must be 18 and older and diagnosed with complex mental health concerns. Must live on the Gold Coast. Will benefit from a care coordination program and would benefit from social support.
The Intake Process involves calling (07) 3186 4000 where you will be asked what is happening for you currently with your mental and physical health, if there are any drug and alcohol issues and if there are any risk concerns such as self harm or suicidal thoughts. A multidisciplinary team will ten assess how PCCS can best support you.
PLEASE NOTE this is not an acute response service. If you are unsure if this is the right program for you please call PCCS on (07) 3186 4000 to discuss your situation.
The Sheilas Shack Inc is a not for profit club for women of all ages to meet with other women to build friendships and socialise. The club meets at Nerang Country Paradise Parklands. They host regular workshops on a number of topics including mosaics, arts and crafts, felting, jewellery, book club, creative writing, car maintenance, scrap-booking, self-defence, basic , computer skills, screen printing, as well as a walking group which operates in the Parklands from 6.30 a.m. on Mondays, Wednesdays and Fridays.
Workshop cost $2 for members and $5 for non-members and includes all materials.
Membership is $20 per annum and $2 per attendance and this pays for tea/coffee and snacks.
Eligibility: Women of all ages. Provide: Social Groups
For up to date time tables and further information please call,
0490 815 790.
Mens Shed is a place for men of all ages to come together to build friendships and socialise. Each men shed is different and includes men from all ages and walks of life. Activities range from having a cup of coffee to building and restoring furniture.
Eligibility: Men of all ages.
Provide: Social Groups
For more information and to find your local mens shed visit
https://mensshed.org/
Gold Coast Active & Healthy Program
The Active & Healthy program offers a range of free and low-cost activities all across the Gold Coast for all ages. This is a great program run by Gold Coast City Council. These activities are fun, enjoyable and suitable for all shapes and sizes. Activities are delivered by qualified and supportive fitness and wellness professionals. They will also assist you along the way to be a fitter, stronger, healthier and most importantly happier you. Activities include yoga, tai chi, walking, running, swimming and so much more. Its a great way to get out, keep busy and meet people. To see what activities are offered in your area please look at the Council website. These activities are well worth trying and are a great local initiative.
Queensland Health Your Mental Wellbeing Program
This site offers great resources on simple ways you can keep active and take care of your mental health as well. It is user friendly and really easy to understand. You can build a personalised activity deck and it also has an extensive list of online mental well being resources. All round this is a very impressive site that keeps things simple to understand and enjoyable to use. Definitely worth looking at.
Provide: *General Information *Wellness Activities
This program is provided by the Federal Government and again is a very impressive site for finding ways to take care off your mental health. Head to Health has more than 500 digital resources to support your wellbeing and mental health. Topics include building healthy families and relationships, improve your physical health for better mental health, coping with Trauma and stress-related disorders (PTSD), coping with depression and anxiety, and much more. This site includes articles and videos that are very helpful.
Provide: *General Information *Wellness Activities *Videos
Beyond Blue works with the community to improve mental health and prevent suicide, so that all people in Australia can achieve their best possible mental health. They provide an extensive Wellbeing section with information on
activities and inspiration to help you find balance in your life while navigating the ups and downs, as well as advice, stories, tools and techniques to help you stay on track while managing or recovering from anxiety or depression. Great articles to help not only yourself but also support your loved ones.
Provide: *General Information *Wellness Activities